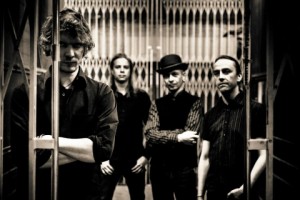 Website: www.bayonface.com / Facebook
Contact:
Sami Peura
+358 (0)40 590 0290
sami.peura(at)samagency.fi
Bayon Face is a Finnish Helsinki based rock quartet founded in 2009 by Kari (ex-Zen Café) and Jukka (ex-Lehtivihreät). Roy and Samuli came along in 2010. The band recorded their debut album "Sandro" in 2012 with the legendary producer Miitri Aaltonen (Stam1na, Mokoma).
Bayon Face can be described as a vibrant mix of
early 90′s grunge and a bit of old blues.
Listen "Hard to Handle":

Members:
Samuli Penttinen – Vocals & Guitar
Kari Nylander – Bass & Backing Vocals
Jukka Isotalus – Drums & Backing Vocals
Roy Heino – Lead Guitar