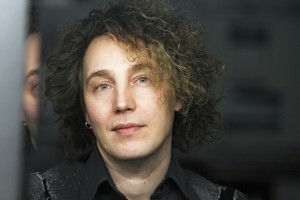 Contact:
Sami Peura
+358 (0)40 590 0290
sami.peura(at)samagency.fi
Luca Gargano is a Helsinki based singer, songwriter and bandleader. Over the years he has played in various bands and is the host of the Helsinki singer-songwriter open mic night "Samettiklubi". He released his debut solo album Look Back in Laughter in September 2010. His second album (Nov 2012) was in Finnish under the name Koskelainen. In 2013 he's recording an album, this time in Italian, and playing gigs solo and with his groups.
Luca Gargano è un cantautore rock italo-finlandese e vive a Helsinki. Nel 2010 ha lanciato il suo primo disco "Look Back in Laughter" e nel 2012 uno in finlandese, "Bola Bola", con il pseudonimo di Koskelainen. Nel 2013, dopo aver cantato per anni musica di grandi cantautori italiani (Battisti, Vasco, Celentano, Jovanotti, Dalla etc.), sta registrando finalmente dei suoi pezzi in italiano insieme a quelli dei Bigmen, il gruppo di suo padre Nicola Gargano degli inizi degl' anni 70. I primi pezzi in italiano usciranno presto!
Listen to Look Back in Laughter:
Check out Criminal Blues- video: