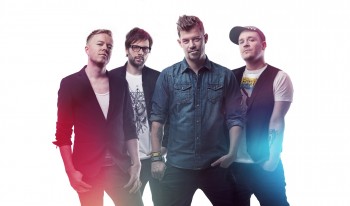 Contact:
Marko Seppi
+358 (0)40 487 4644
if.ycnegamas(ta)ippes.okram
In "Uuden Musiikin Kilpailu" 2013 Lucy Was Driving reached finals and are have released after a long wait their second album. Lucy Was Driving consists of Helsinki-based men in their thirties. In their music melodies are interwined with the rock recklessness. Influences are taken from all around, starting from American punkpop all the way to stadion rock.
The second album of Lucy Was Driving "Rock & Science" was released 17th of April 2014. The carrying force of the album are the strong and catchy songs that distinguish the band from all the rest. In studio Lucy Was Driving has focused on catching the band sound of which many can only look up to.