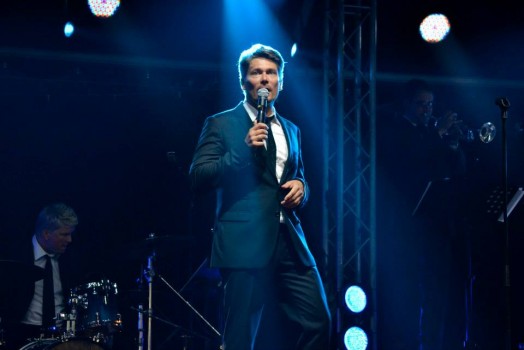 Website: www.natnewborn.com / Facebook
Contact:
Sami Peura
+358 (0)40 590 0290
sami.peura(at)samagency.fi
The Long Lost Son of Frank Sinatra?
Nat Newborn, the long lost son of Frank Sinatra and Nat \"King\" Cole, was born at the wrong time in the wrong place. But he´s in the right game with the right chips! He shouldn´t have been born in Turku, Finland, but he was.
From there he soon moved to the jazz capital of Finland, Pori, where he absorbed the jazzy atmosphere of the annual Pori Jazz festival. And luckily for us, the music that was played in his childhood home wasn´t the corny Finnish pop music of the time – it was music of the better times, the likes of Nat \"King\" Cole or The Platters. One might say this is where his love for the more sophisticated and romantic music comes from.
In his teenage years, Nat started taking music more seriously – first as a jazz pianist. He had his own jazz combos and he played for a couple of years in the famous Pori Big Band, too. He didn´t start singing seriously though until the age of twenty, and still a few years had to go by until he found \"Nat Newborn the crooner\" inside of him. By this time he was already a professional musician, in Helsinki, making his living mainly as his alter ego, the leader of the well-known Finnish party band, \"Gebardi\". But that´s a whole another story…